The launch event of Bigil Audio is taking place "live" at Chennai's critically acclaimed Sri Sairam Engineering College. By the looks of it, the fans of Vijay are eagerly waiting to attend the event. In the meantime, there has been a significant number of questions regarding the streaming of the event. Hence, we have decided to clear the air regarding the audio launch event.
Vijay's films have the charm of pulling the crowd even to the smaller events like an audio launch. It is better left unsaid that a significant number of fans would like to get their hands on the entry passes of the event. There was also a rumor that the entry passed for the event will be sold online; nevertheless, this didn't happen. Now, it is evident that only a small number of fans had the chance of getting their hands on the passes. Rest of them wanted to watch the event online.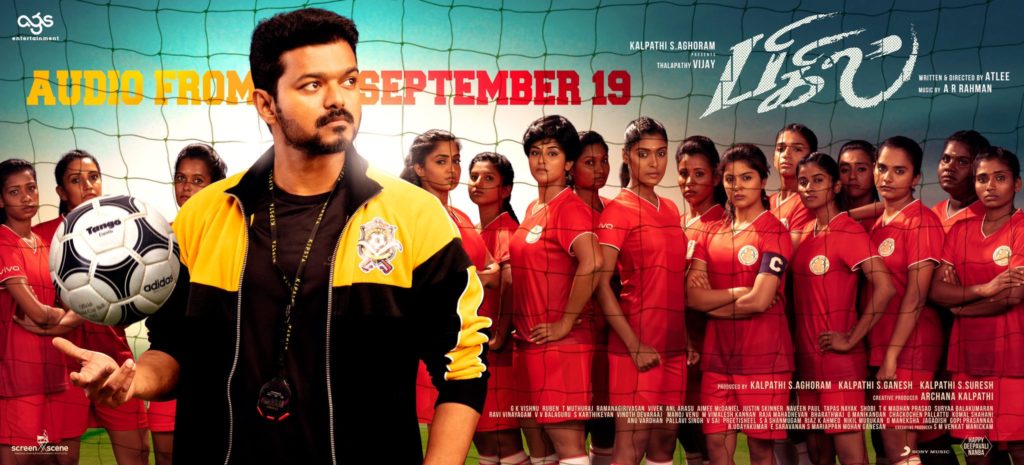 Is it possible to live stream Audio Launch event for Bigil?
The fans of Vijay are going to be extremely hurt as Bigil won't have a live streaming event. Sun TV does possess the rights of Bigil, other than a few video clips and photos, people won't be able to watch the exclusive launch event.
All hope is not lost as fans can watch the official telecast of the event on the 22nd of September 2019. The program will broadcast at 6:30 PM on Sun TV. Vijay's fans on social media have said that the film will break significant TRP records on September 22.