As you all know, Sreemukhi, Ravi, Shiva Jyothi, Rohini, Varun, Rahul, and Baba Bhaskar are the contestants that are nominated this week for elimination. Among these contestants, Shiva Jyothi and Varun Sandesh were declared safe from elimination by host Nagarjuna on Saturday.
This means one among Sreemukhi, Ravi Prakash, Rohini, Rahul, and Baba Bhaskar will be eliminated on Sunday. These are contestants that will be facing the elimination process on Sunday. Hema, Jaffar, and Tamanna are the contestants who are eliminated until now. Today, one more contestant will be joining them. Who is it going to be?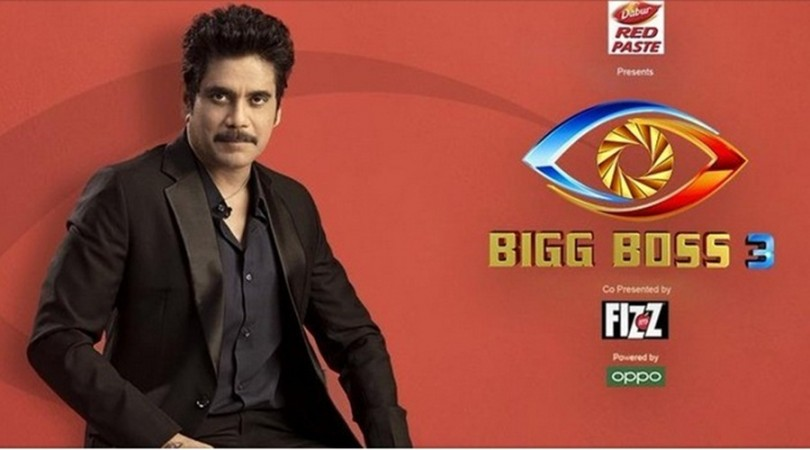 Before discussing who will get eliminated. Let's recall how the contestants were nominated. On Monday, contestants were asked to come to confession room in pairs decided by Bigg Boss. And they were asked to choose whom among themselves will be safe and who will be nominated.
This resulted in contestants who are audience favourites also getting nominated making it a tough and close call for the audience to decide whom to vote. This will most probably lead to the person with the least popularity and support getting eliminated.
Most of the audience thought, one among Shiva Jyothi and Rohini will leave the house because they are the least popular and also not so interesting candidates. But that didn't happen. Shiva Jyothi was the first contestant to be declared safe by host Nagarjuna.
But the audience guess might not go completely wrong. Rohini is still the one most likely to get eliminated. Though she didn't get into any rifts or clashes, she might be the one to get eliminated for not being interesting enough.
It is pretty ironic to see Rohini in elimination situation and Shiva Jyothi being safe because Shiva Jyothi and Rohini were called to confession room as a pair. And both of them decided that Shiva Jyothi will be nominated and Rohini will be safe.
But after coming out of confession room, Shiva Jyothi and Rohini were seen discussing the nomination process which is against the rules. This resulted in Rohini and Shiva Jyothi both getting nominated for elimination for 2 weeks.
Five housemates are in the run for elimination as of now. Among those five, Sreemukhi, Ravi Prakash, Rahul, and Baba Bhaskar are most probably not the ones to be leaving the house. So its Rohini. But we never know.
So, Who will leave the house tomorrow? Our prediction is Rohini. What's yours? For whom did you vote the most in this week? Do let us know by commenting in the comments section below.