We are on the 3rd day of Bigg Boss Telugu Season three and it is already getting heated up. The Telugu reality show got on cards on Sunday when 15 contestants have entered the house to stay in there for 100 days and win the title.
Who Got Nominated For This Week in Bigg Boss 3 Telugu?
Today, Rahul Sipligunj, Punarnavi Bhupalam, Vithika Sheru, Himaja, Jaffar and Hema were nominated for elimination by the Bigg Boss. One of these candidates will have to leave the Bigg Boss house very soon.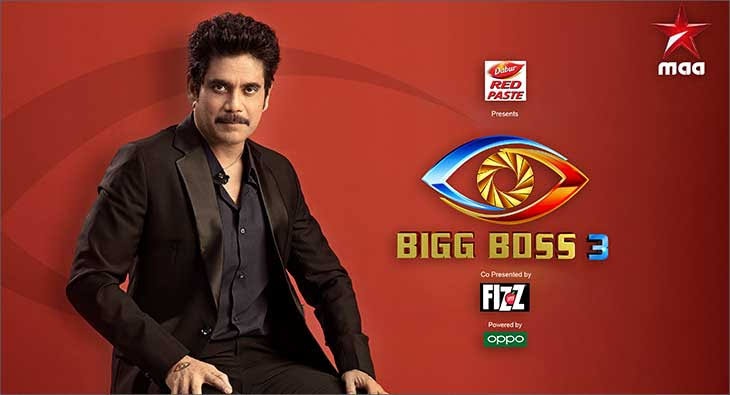 This seasons contestants are Shiva Jyothi (Savitri), Ravi Krishna, Ashu Reddy, Jaffar (TV9), Himaja, Rahul Sipligunj, Rohini, Baba Bhaskar, Punarnavi Bhupalam, Hema, Ali Reza, Mahesh Vitta, Sreemukhi, Varun Sandesh, Vithika Sheru.
How To Vote For Nominated Candidates To Save Them?
To save your favorite candidate, you can vote for them on Hotstar app and you can give a missed call to the number allotted to each candidate. Do both missed call and Hotstar vote to give your candidate more chance to survive.
On Hotstar, you will be given 10 votes, you can share them among your favorite candidates. Hurry up! Hotstar voting will close at midnight.
To Save Jaffar
Give a missed call to '8466 996 704'
And you can also vote for him in Hotstar app
To Save Himaja
Give a missed call to '8466 996 705'
And you can also vote for her in Hotstar app
To Save Rahul Sipligunj
Give a missed call to '8466 996 706'
And you can also vote for him in Hotstar app
To Save Punarnavi
Give a missed call to '8466 996 709'
And you can also vote for her in Hotstar app
To Save Hema
Give a missed call to '8466 996 710'
And you can also vote for her in Hotstar app
To Save Vithika Sheru
Give a missed call to '8466 996 715'
And you can also vote for her in Hotstar app