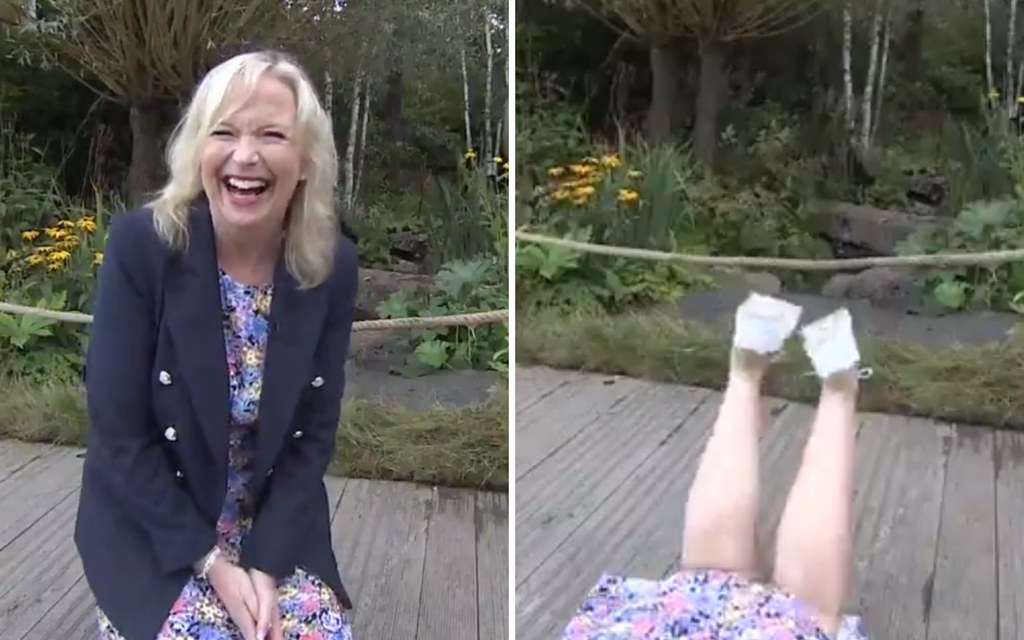 Monday is notoriously the most testing day of the week, but one BBC presenter's week is off to an especially wobbly start.
In a hilarious blunder on this morning's BBC Breakfast, Carol Kirkwood had just delivered a weather report  from Chelsea when the Labrador who was at the end of the leash she was holding took off, making the 59-year-old lose balance.
"I think Flash has just spotted a tree," Sally Nugent made the observation from the studio.
Next thing you know, the appropriately named guide dog — Flash — suddenly tugged on the lead, causing Kirkwood to fall forward.
Co-host Dan Walker said: "We've got a Kirkwood down!" before asking if she's alright.
Sign up to our free Indy100 weekly newsletter The Viral Democracy
"Yes, she's a very strong girl Flash," she laughed.
Kirkwood shared the BBC Breakfast tweet of the blunder, writing "Flash" along with laughing and heart eyes emojis.
People shared their opinions on the segment via social media, with Margaret Johnston stating that it made Monday mornings more cheerful.
It seems enthusiastic guide dog Flash was "guiding" Kirkwood towards the tree she wanted to visit, and in doing so managed to make the nation laugh.