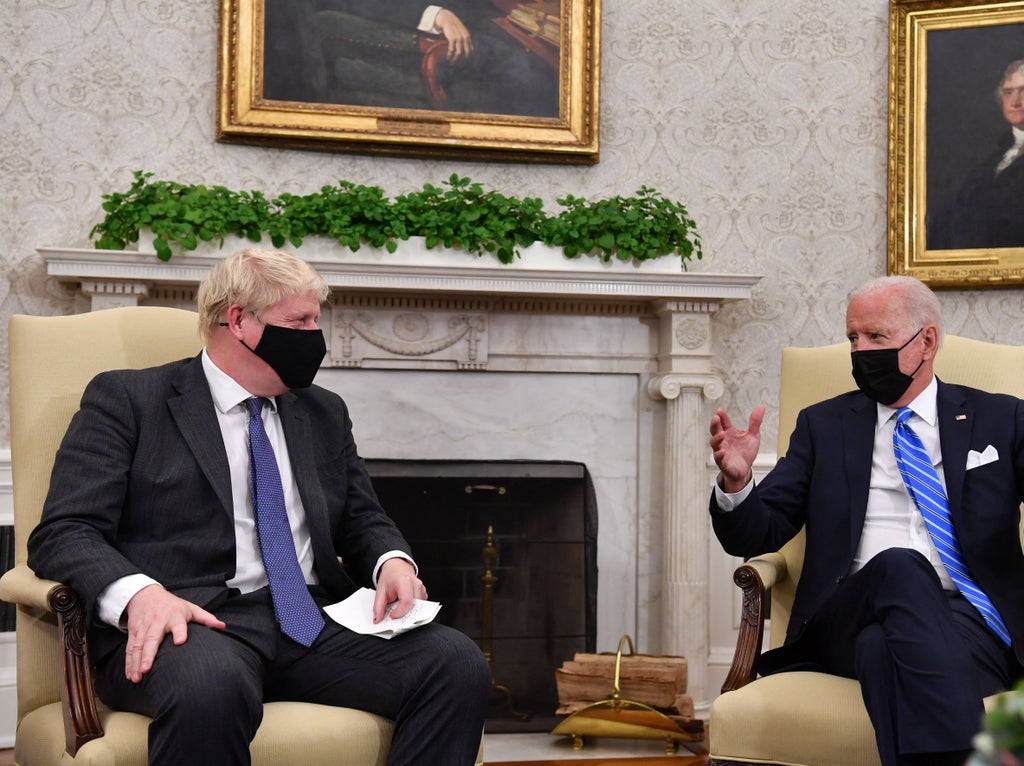 Boris Johnson was still sharing his thoughts on Northern Ireland at the White House, when Joe Biden's press aides suddenly started shouting at journalists and asking them to leave.
The awkward moment came at the end of the US president's meeting with the UK prime minister on Tuesday.
Johnson was speaking about the Good Friday Agreement, and how the United Kingdom should not interfere with the agreements with Northern Ireland.
As Mr Johnson was responding in part to two British reporters, he was interrupted.
"On that point, Joe, we are completely at one. And I think nobody want to see anything that interrupts or un-balances the Belfast Good Friday…" Before being cut off, Johnson was still speaking.
This was most likely an attempt to prevent reporters from asking questions about Mr Biden who is under increasing pressure regarding the situation at the southern border.
Afterward, Mr Biden was heard to say something, but journalists in the room couldn't pick it up.
One of the reporters was heard to say, "I don't know." Hope the microphone got it," when asked by a colleague what he said.
On Twitter, some others were distracted by Mr Biden's body language, interpreting at as cold towards Mr Johnson:
Others commented on the fact that Mr Johnson was seen wearing a mask throughout most of his trip – but is a less regular wearer in the UK.