The crowd at Shri Varadaraja Perumal temple in Kanchi is increasing in a rapid manner as the people are constantly visiting there for Athi Varadar Darshan.
According to the estimation of temple authorities, in a period of almost 20 days, approx 34 lakhs pilgrims have visited the temple. The event is going to last for 12 more days and will come to an end on the 17th of August 2019.
It is expected that the rush is going to increase further as the idol can now be seen in a standing position which has grabbed more attention of people for the last 5 days.
With the increase in the number of people every day, it is becoming more difficult to take the Lord's darshan due to the availability of the limited number of donor passes.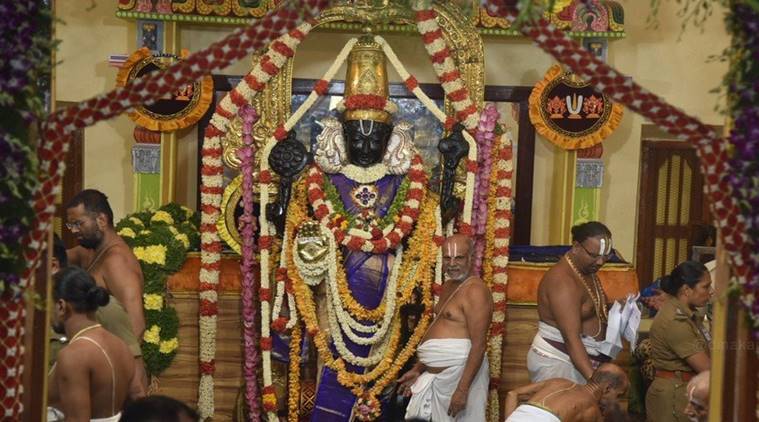 A large number of queries are being raised about getting Donor Pass. Also, NRIs are facing problem in getting Rs. 500 or Rs. 300 tickets as it is compulsory to have an Aadhar card for these tickets.
However, the issue has been resolved. With Donor passes, one can easily get VIP Darshan within one hour, without any need of Aadhar card. Now, you can get Donor Pass Online by donating the amount equal to Rs. 3000 or more by clicking on the link given below-
visit this official link to get in official website
Steps to get your Athi varadar donor pass
1. Do online payment of Rs.3000 or more.
2. After successful payment, get the print out of the online receipt and take it to Collector office of Kancheepuram.
3. Meet the Sub-Collector, inform him about NRI issue and why you can't get a ticket for Rs. 500 or 300 Darshan.
4. Show him the printed online receipt and get your Donor Pass.
Please make note that Donor Passes will be given on first come first serve basis. However, it is ultimately the collector who will decide the number of passes that can be issued.