On the 17th of July, the "World Emoji Day". It has been created to celebrate the diversity of human emotions on a massive scale through an unlimited variety of emoticons.
Apple is about to launch new emojis as part of its esteemed celebration of "World Emoji Day" also on iOS, iPadOS, macOS, and watchOS, not simply on only just its mainstream products.
As part of its release, Apple has revealed what's included:
A new way to say "Happy Birthday" to your friends, and family. A new way to show "puppy dog eyes". A new way to show your blue-faced frozen teeth-grin. A new unique way to express real love for your audience.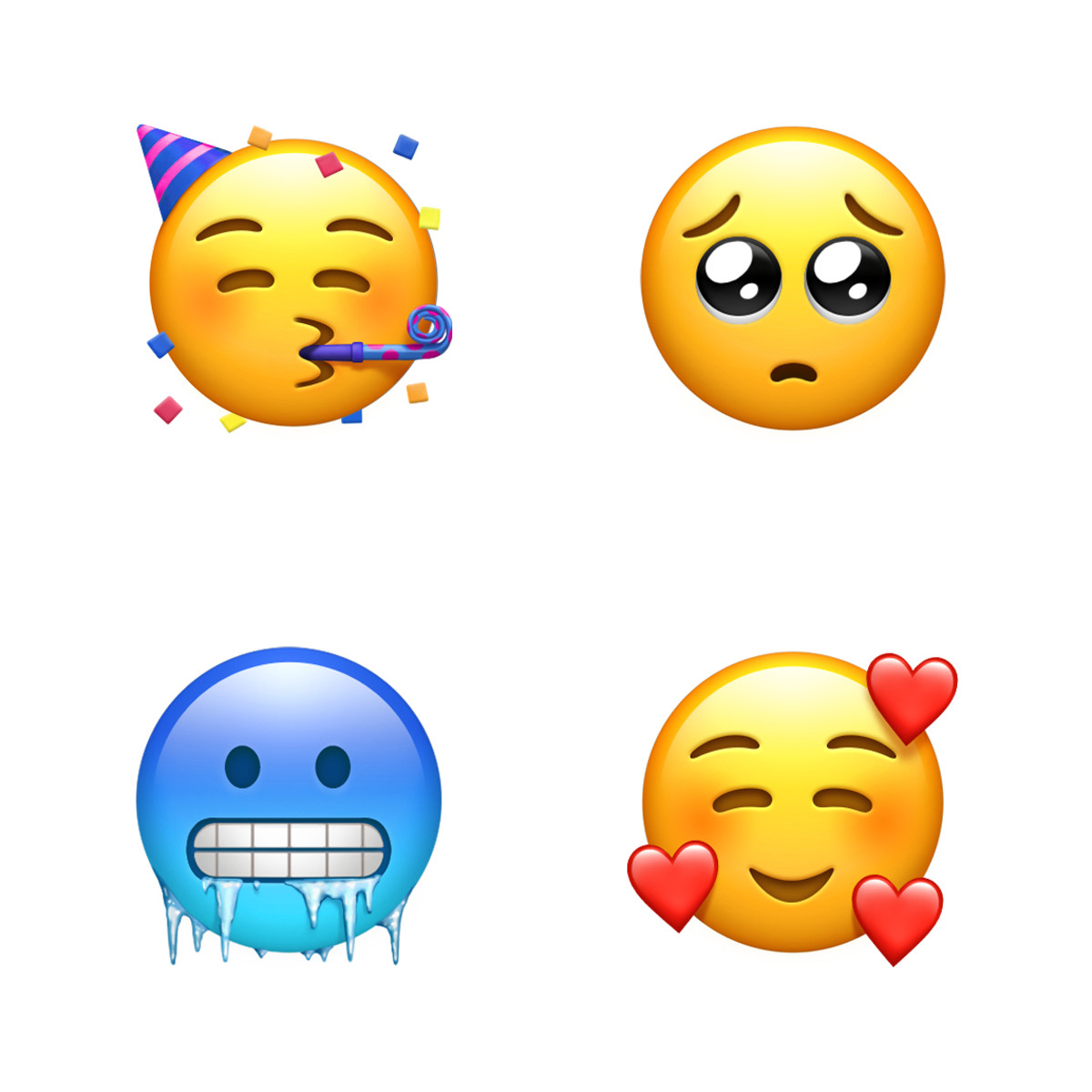 With the advent of an ongoing theme, which is, "diversifying the human emoji", the new set of emojis have been designed keeping this particular theme in mind.
With times changing, the emojis are more inclusive right now with a one-piece swimsuit and a sari as part of the new emoji update. Also, they have included a construction site workers jacket which is something really unexpected. A new "bored" emoji is also up to the sleeve, marking a new paradigm shift in recognizing the diversity of the human emoji at its vernacular best.
What is really amazing is that there is a curly-haired man, a curly-haired woman, a white-haired man, and a white-haired woman are all part of the new update. Apart from it, a bald man and a bald woman are part of the new update as well.
A new set of animals, such as the migratory bird "flamingo", the green chili eating "green parrot", the Australian Kangaroo, and the colorful Peacock is now part of the upcoming update.
In fact, this new update also has an orangutan, sloth, a lobster, and a skunk. An oyster and otter is also now part of the new update.
While it is astounding that onion and garlic were not part of earlier updates up until now, now they will be part of all the human emojis.
Keeping in the consumers' favorite trends, the waffle is now part of your Apple emojis. Even Falafel has been now included which is a popular Arabian dish.
If you're a scientist, there is great news! You can now exchange and share test-tubes as an emoji with your fellow scientists. If you're a knitter, this surely is a surprise as a ball of yarn emoji is part of the update.
Even the disabled have their fair share emojis, such as guide-dogs, blind-man stick, mechanical arms, mechanical legs, hearing aids, and much more.
Good gracious! Now Apple users won't have to wait for too long to use their favorite emojis as part of this new update. A while back, Emoji version 12.0 set was announced. These above emojis are part of the same update as announced.