Jean Luc Picard is a successful and legendary Starfleet captain. He was quick-thinking, ambitious, knowledgeable and diplomatic. Picard was well equipped to explore new worlds and face difficult situations. Picard also used his moral compass and intellect to avoid many difficult situations and to find ingenious solutions to situations that he could not avoid.
1. Sticking to His Life Decisions (Tapestry S6): Picard died in the infirmary after a life-threatening injury. A divine Star Trek entity, Q, spared his mind and gave him a second chance at life. Picard went back and tried to correct his mistakes, but he ended up as a lieutenant in the substructure of the Enterprise. He begged Q to make things right and Q agreed to spare his life.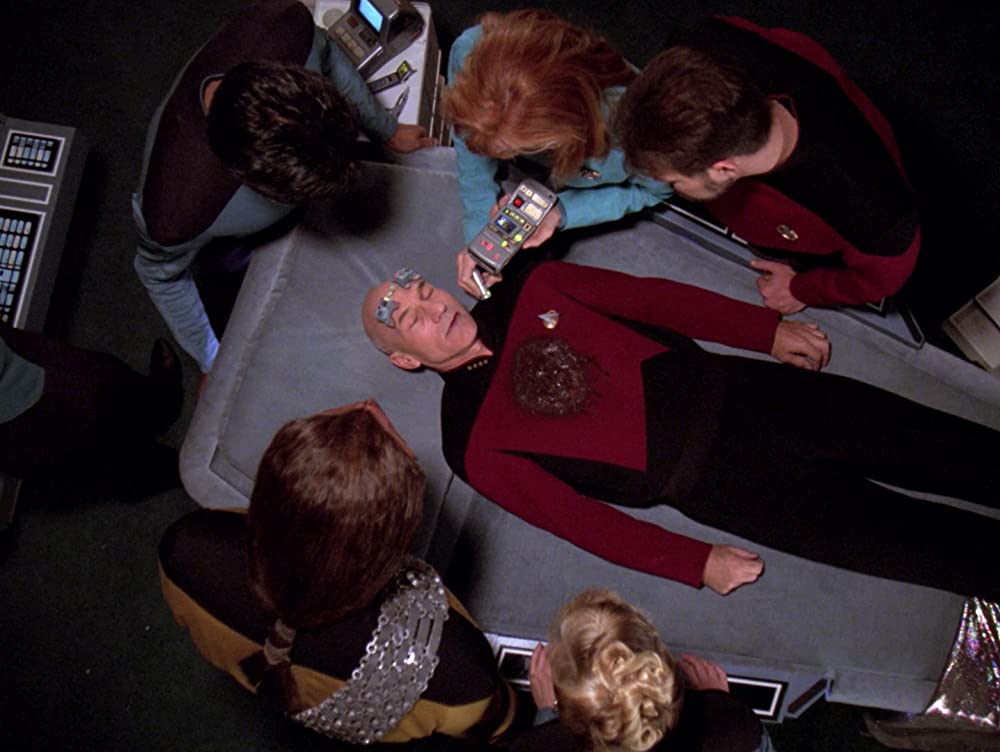 2. The Mind-Meld (Sarek S3): Sarek, Spock's legendary father, suffered from a rare disease and lost his mind as a result. Picard took on the challenging task of a mind-meld with him, giving him the temporary stability he needed to mediate a crucial dispute. Picard went through a terrible time and experienced a lifetime of regret and fear due to the merging of the mind.
3. The Uxbridge Episode (The Survivors S3): Kevin and Rishon survived a planet-wide attack by an unknown alien force. But Picard suspected it was a ruse. So he went back to the planet and found that Kevin was a superior form of extraterrestrial intelligence and that Rishon was its creation.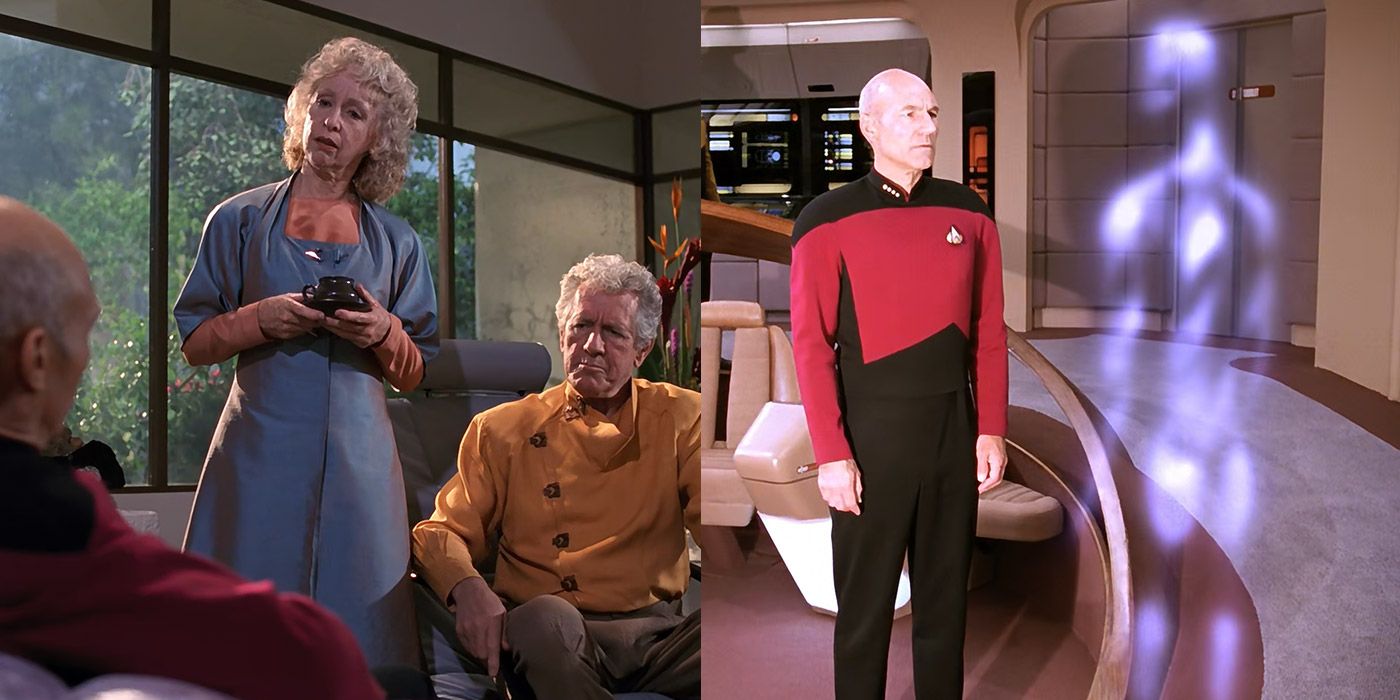 4. Picard the Pilot (booby trap S3): He took the helm of the Enterprise to escape a thousand-year-old trap set during an ancient war. He used the gravitational pull of the giant asteroid like a catapult to pull them out of orbit.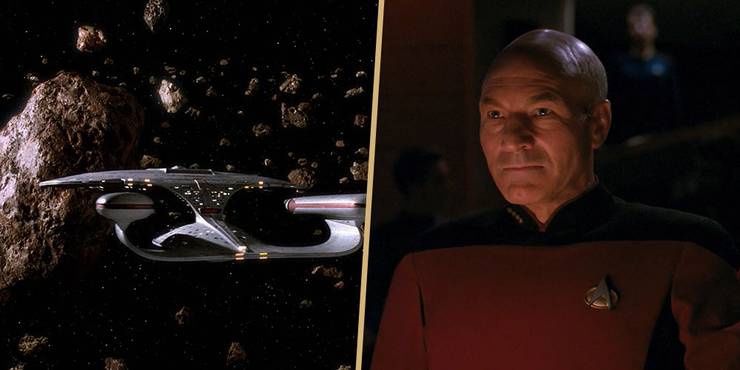 5. The Return of Enterprise-C (Yesterday's Enterprise S3): One of Picard's most heroic moments is defending Enterprise-C. Enterprise-C ended up in the 24th century because it had fallen out of its timeline. Realizing something was wrong, Guinan advised Picard to return Enterprise-C.

6. Call for Backup (The Defector S3): A Romulan commander defected to the Enterprise with sensitive information. However, Picard suspected malicious intent and deliberately fell into the trap. Fortunately, he had his backup ready in the form of three Klingon birds.
7. Nagilum (Where Silence Has Lease S2): Nagilum, a powerful enemy, wanted to use the crew of the Enterprise for experiments. Picard put the ship on automatic destruction because he didn't want to let his team suffer. Nagilum called out Picard's bluff, but Picard didn't flinch. So Nagilum released the Enterprise and its crew.
8. The Lawsuit (Measure Of A Man S2): Picard's powerful counterargument changed the decision of a lawsuit in favor of sentient beings. It forced Starfleet to set a righteous example by giving Data his rights and freedoms and saving the future androids from slavery.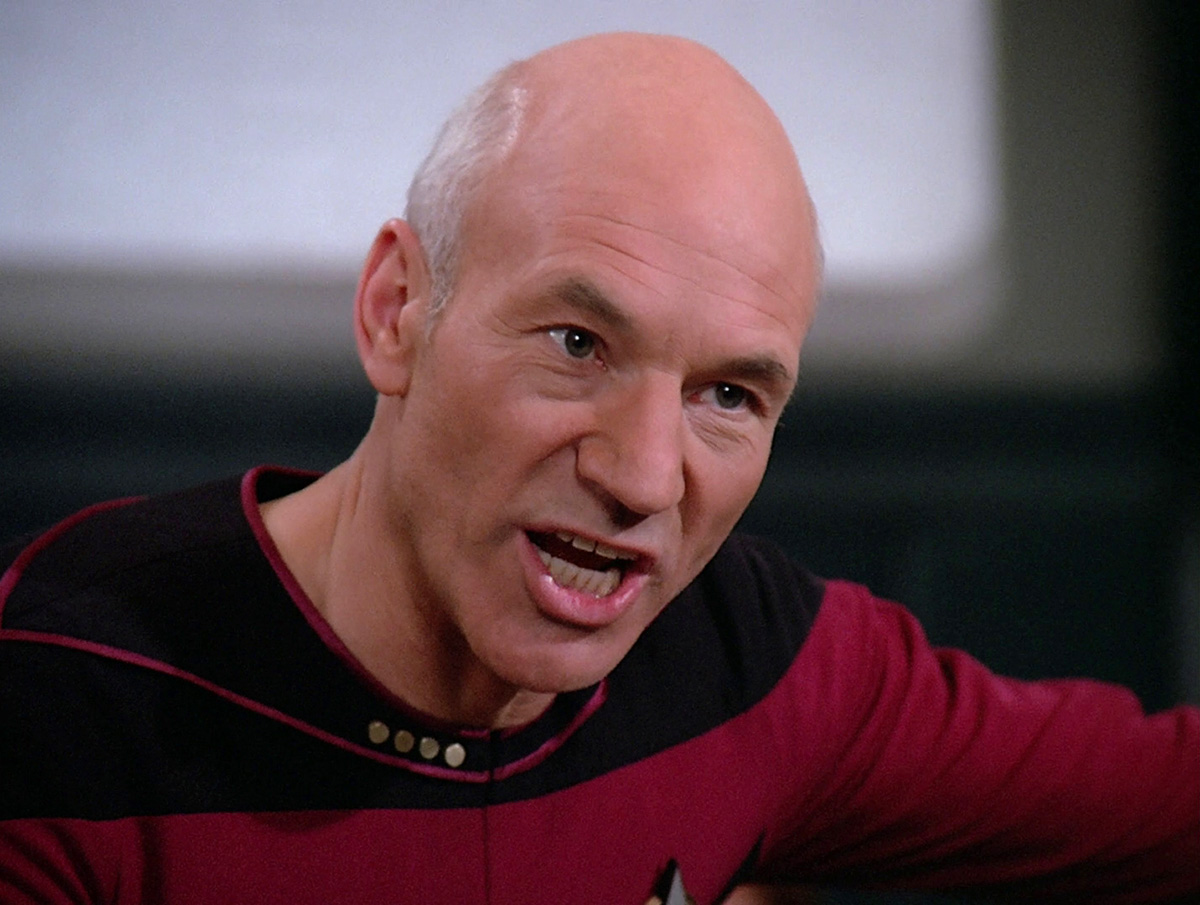 9. The Onarans (Symbiosis S1): The Brekkians had the Onarans addicted to a rare narcotic. They needed electromagnetic coils to repair their ships and transport the medicine. Picard refused and it forced the entire Onoran race to get rid of the addiction.
10. The Contract Clause (The Ensigns Of Command): Picard had to evacuate a large group of settlers from a hostile planet. So he dug deep into the contract clause and found an option for third-party negotiations. Picard cleverly selected the "Grizzelas" to negotiate, buying himself the time needed for the evacuation.